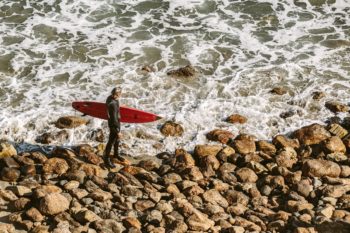 The feedback from the business unit clients to the CEO was that they were unhappy with the IT department. Projects were off the rails, day to day operations were patchy and there was no confidence that IT could contribute to business strategy. Grant (not his real name) was the CIO and it was only a matter of time before he was next through the revolving door. Of course, he was equally sure that the clients did not know what they wanted and that they changed their priorities when it suited them. Plenty of people would have agreed with him that he was right and they were wrong. Something had to give. 
He decided to focus on his leadership behaviour to see if he could shift the needle on client satisfaction. 
Grant had a quick intellect and a great ability to cut through the clutter. But his stakeholders saw him as abrasive. He realised that his quick analytical ability was both a blessing and a curse. Sure, he could come up with a quick solution to a problem but on the other hand he did not bring his key stakeholders, including his own team, along with him. In fact, he was impatient if they did not keep up. 
He dedicated time with his business unit clients to listen and understand their priorities and market challenges. He instituted regular progress reporting to track the projects that they were sponsoring and a client satisfaction survey to capture their perceptions. 
The clients responded well to Grant's new approach and started to take ownership of the program of work. His team modelled Grant's behaviour and brought a partnership attitude to their client relationships instead of playing the blame game. Far from being shown the door, Grant is now seen as a valuable member of the executive leadership team and an asset to the business.
Grant's leadership behaviour was critical in transforming the relationship with his clients. In fact, Zenger Folkman's research has identified 16 Differentiating Competencies and the allied behaviours that set highly effective leaders apart. If you possess a strength in even one of the competencies you are more likely to be perceived as an outstanding leader in your organisation.
One of the competencies is 'Practices self-development' – key behaviours that support that competency are:
Seek feedback from others to improve and develop.

Make constructive efforts to change and improve based on feedback from others.

Constantly look for developmental opportunities.

Continually develop depth and breadth in key competencies.

Demonstrate a curiosity toward learning.

Take ownership for your own development.

Look for ways to build challenge into current assignments.

Learn from both success and failure.

Model self-development and embrace its value.
What is a key behaviour you could embrace? 
Best regards, Brian   
PS: Want to align your team on a bold new future? Contact us for a free 30 minute leadership diagnostic.